Autoimmune diseases are disorders in which the immune system mistakenly attacks your body. Normally, the immune system guards your body against pathogens such as bad bacteria and viruses, and sends out an army of fighter cells to attack these foreign and possibly harmful  invaders when it senses these. 
The immune system can normally tell the difference between which ones are foreign cells and which ones are your own cells. However, in case of an autoimmune disease, your immune system mistakes some part of your body, like your joints, skin, nerves, thyroid gland, adrenal glands, or blood cells – as foreign. Therefore, it sends autoantibodies (proteins) to attack your own perfectly healthy cells.
Some autoimmune diseases affect only one organ (such as for example type 1 diabetes damages the pancreas), while other disorders (such as for example systemic lupus erythematosus (SLE)), attack the whole body (1).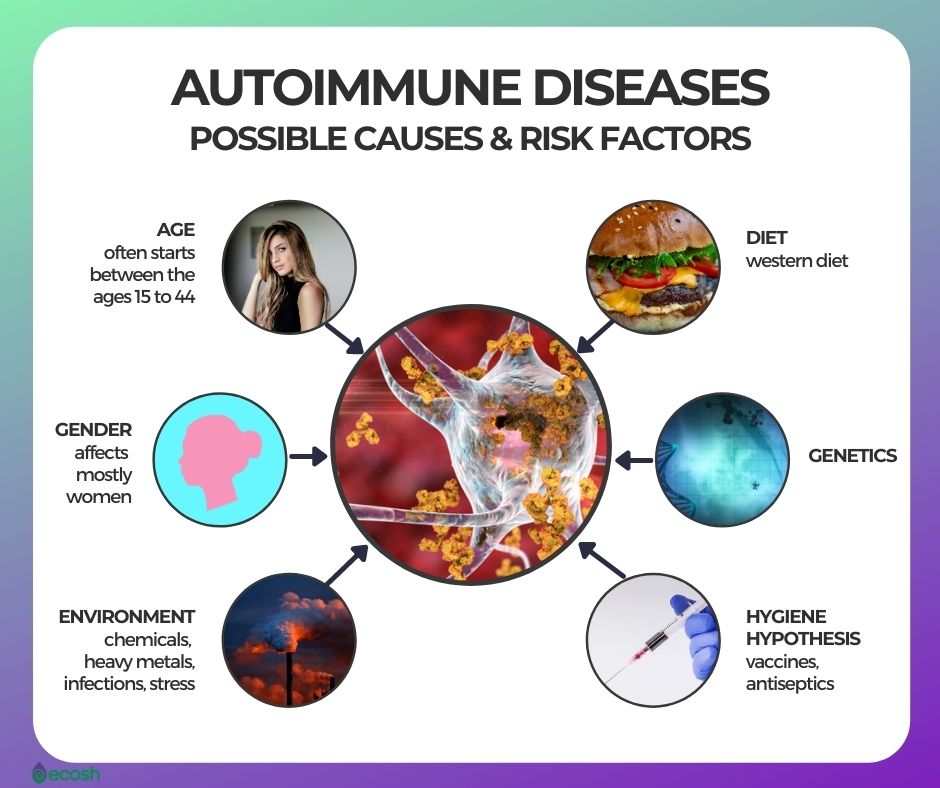 Autoimmune Diseases Causes, Risk Factors and Risk Groups – Why The Immune System Attacks Your Body?
Researchers still don't know exactly what causes this kind of immune-system misfire. However, some people might be at higher risk to get an autoimmune disease than others.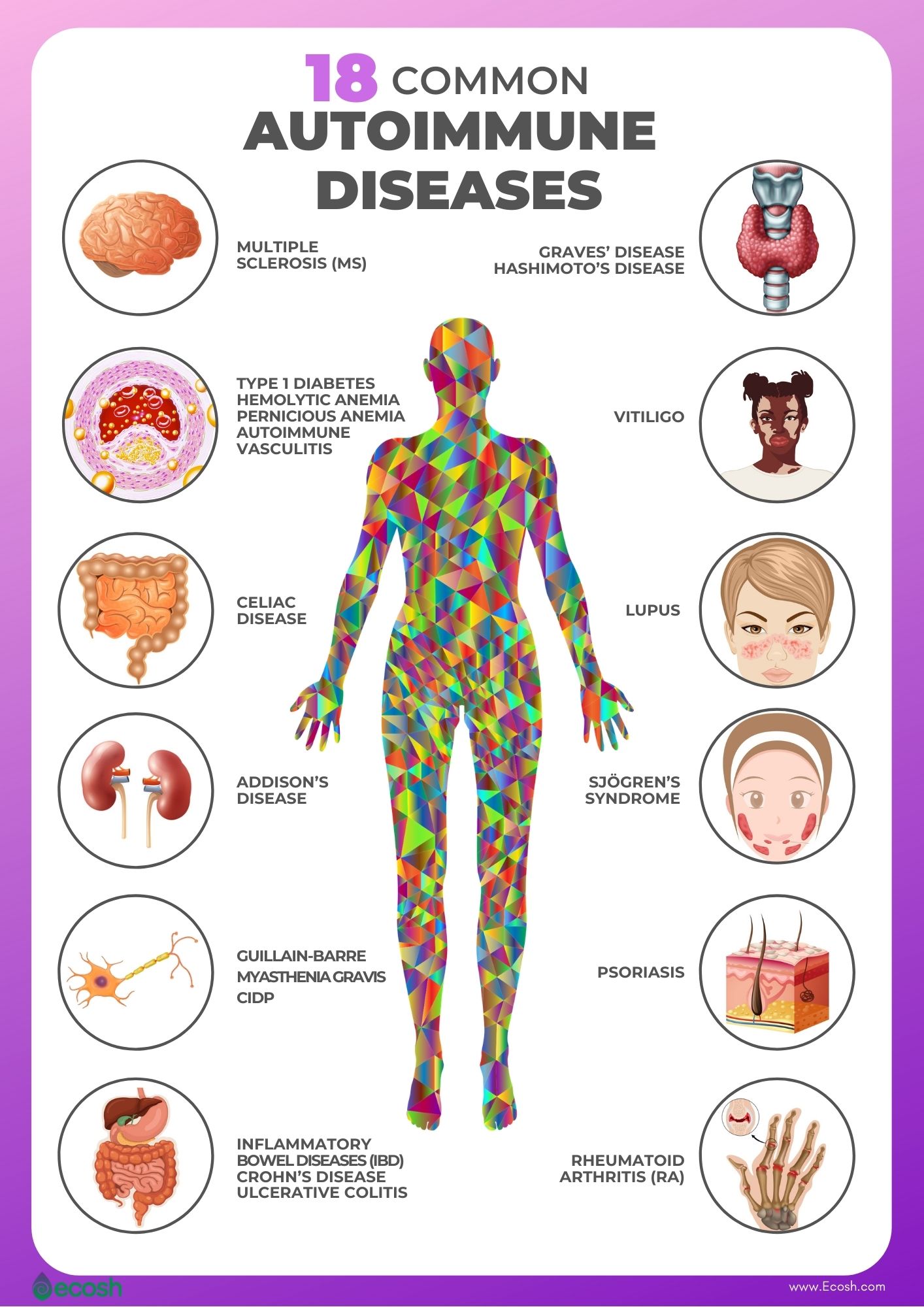 18 Common Autoimmune Diseases
There are more than 100 different autoimmune diseases. Here are 18 of the most common ones (2, 27):
NB! The information provided here is for informational purposes only. So do not consider it as health care or medical diagnosis and treatment. Do not consider this information as a guarantee of the results you want to achieve. In addition, this information is not intended to replace the advice of your physician or other healthcare professional.

Even more, you should not use it to diagnose or treat a health problem. Before changing or discontinuing your existing medication, treatment, or care, or taking any dietary supplements, be sure to consult with your healthcare professional or doctor before starting any diet or program, or if you suspect you may have a medical condition.
Compiled by Maria-Helena Loik
Pictures: Pixabay.com, Pexels.com, Shutterstock.com
Sources:
Was this post helpful?
Let us know if you liked the post. That's the only way we can improve.