Rheumatoid arthritis is an autoimmune disease, a chronic inflammatory disorder which occurs when your body's immune system mistakenly sends antibodies to the lining of your joints, and attacks its own healthy body tissue. In some people, this disorder can affect more than just joints and may also damage other body systems, including the eyes, skin, lungs, blood vessels and heart.
Rheumatoid arthritis affects the lining of your joints, and causes a painful swelling that can finally lead to bone erosion, joint deformity and physical disabilities (24).
Although new types of medicines have improved treatment options dramatically, in addition to medications you may find relief also in dietary changes, home remedies, and certain supplements.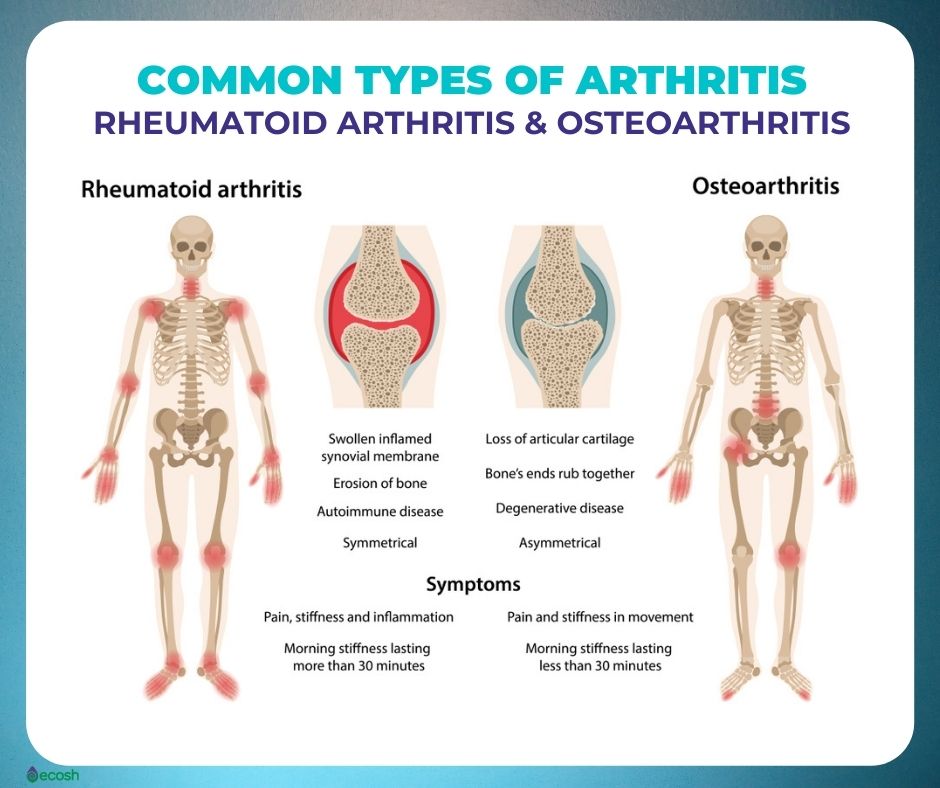 Arthritis Types
Osteoarthritis. The most frequent type of arthritis happens when the cartilage that cushions the ends of bones in your joints gradually degenerates.
Rheumatoid arthritis. A kind of inflammatory arthritis, known as an auto-immune health condition.
Gout and calcium crystal diseases. A kind of inflammatory arthritis that can typically affect the big toe. But it can also affect other joints in the body and cause painful swelling.
Spondyloarthritis. Spondyloarthritis is a word used to describe a number of conditions that cause pain and swelling, mainly around the joints of the spine. In these conditions there is inflammation of small pieces of connective tissues (entheses).
Ankylosing spondylitis. A kind of spondyloarthritis that causes swelling and pain, mainly around the joints of the spine.
Psoriatic arthritis. Psoriatic arthritis is a type of spondyloarthritis, and also an auto-immune condition that can cause painful stiffness and swelling within and around joints, as well as psoriasis (red scaly skin rash).
Juvenile idiopathic arthritis (JIA). If someone is diagnosed with inflammatory arthritis before their sixteenth birthday, it's called juvenile idiopathic arthritis, or JIA (1).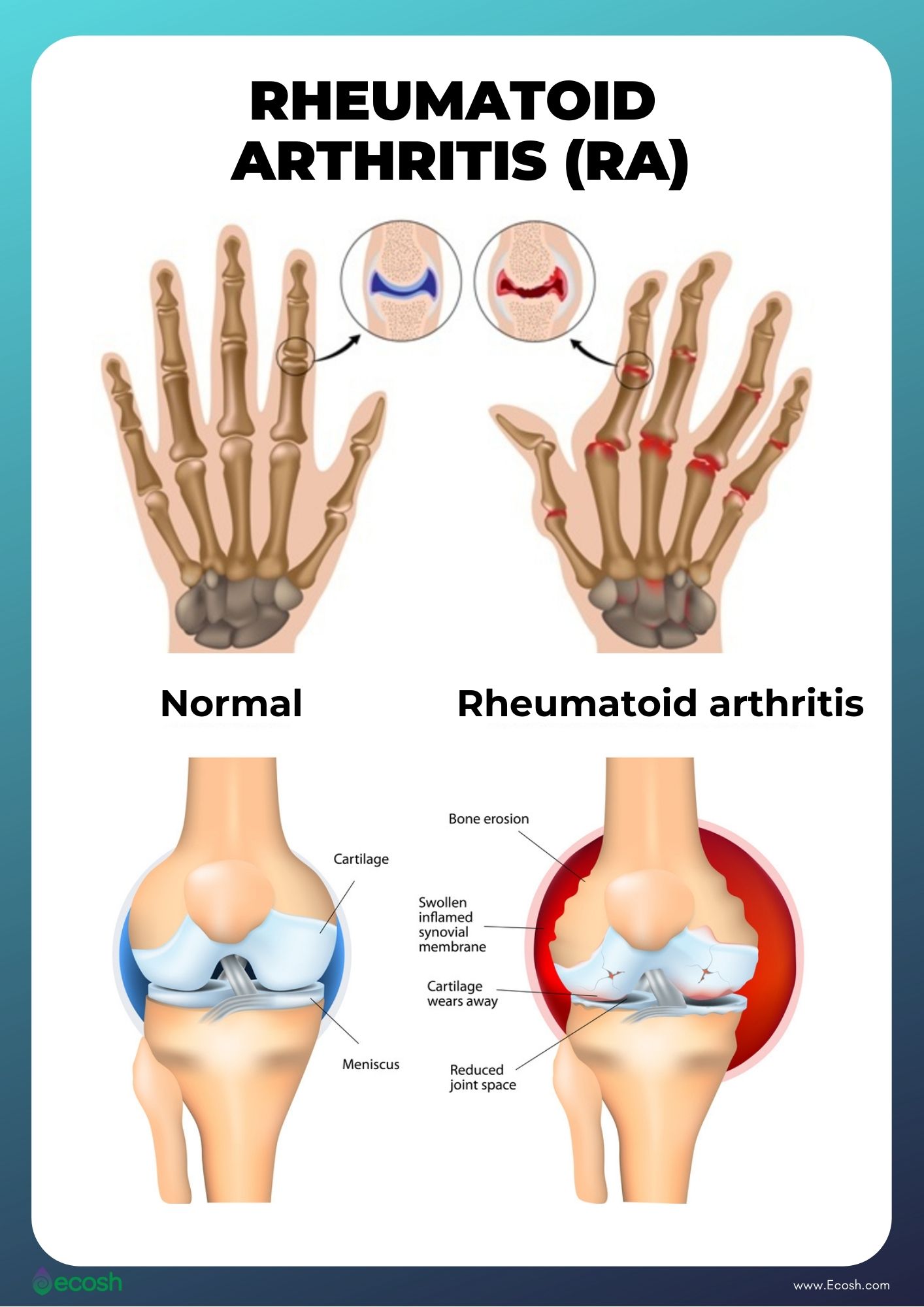 Rheumatoid Arthritis Symptoms
In case rheumatoid arthritis, sometimes symptoms might get worse (flares), and sometimes symptoms get better (remission). It can affect any joint in your body, however it is mostly felt in the small joints in the hands and feet first. Some individuals might have fleshy lumps (rheumatoid nodules that can occasionally be painful), which develop under the skin around affected joints (1, 3).
Usually, at the same time, and in the same way, both sides of the body are affected, but not always.
Rheumatoid Arthritis signs and symptoms include:
Joint pain

 or aching in more than one joint

Stiffness in more than one joint (especially first thing in the morning or after sitting still for a long time)

Tenderness in more than one joint

Joint swelling in more than one joint, warmth and redness

The same symptoms and signs on both sides of your body (for instance in both knees or in both hands)

Fatigue or tiredness, lack of energy

Weakness

Symptoms may also include: a poor appetite (not feeling hungry),

weight loss,

sweating, 

a high temperature or a fever,

dry eyes (as a result of inflammation),

chest pain (also as a result of inflammation)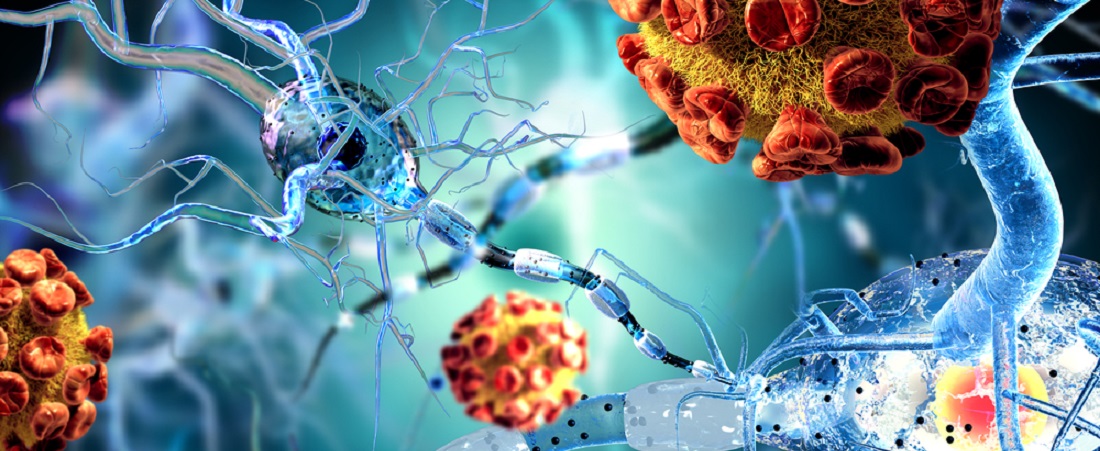 Rheumatoid Arthritis Causes
RA is an autoimmune disease – the result of an immune response, which means the body's immune system mistakenly sends antibodies to the lining of your joints, and attacks its own healthy body tissue. The cells (synovium) covering your joints then become inflamed, and release chemicals that harm close by:
bones

cartilage 

tendons

ligaments 
If rheumatoid arthritis is left untreated, these chemicals little by little cause the joint to lose its shape and alignment. Finally, it can destroy the joint entirely.
Although there are numerous suggested theories about why the immune system mistakenly attacks the joints (for example viruses such an Epstein-Barr virus being a trigger), none of these theories has been correctly proven, and it's not yet clear what causes this condition. However, some factors can increase the risk of developing the disease (3, 4, 8, 9).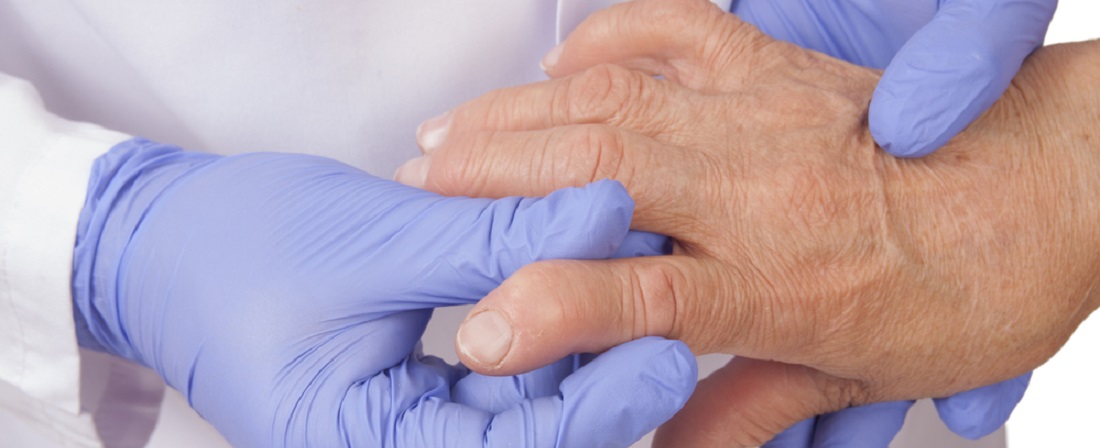 Rheumatoid Arthritis Risk Factors and Risk Groups
There are several environmental and genetic factors that may play a role in a person's likelihood of developing RA.
Rheumatoid Arthritis Treatment – Medications, Home Remedies, Diet and Supplements
There are many ways to effectively treat and manage rheumatoid arthritis such as medication(s), alternative or home remedies, diet, and specific types of exercise. The earlier you start the resolute treatment, the more likely it is to work (1, 3, 10).
Medications for Rheumatoid Arthritis Treatment:
Many people who suffer from rheumatoid arthritis need to administer more than one medication. This is because different drugs work in different ways, and many people with RA may need to take more than one drug.
Painkillers. 
Disease-modifying anti-rheumatic drugs (DMARDs). These are medicines that prevent joint deformity and slow disease.
Biologics.

These biological response modifiers (biologicals are new generation biologic DMARDs) are medications that

provide a targeted response to inflammation rather than blocking your body's entire immune system response. They may be an efficient medication for people who don't respond to more traditional DMARDs.

Janus kinase (JAK) inhibitors. Your doctor may suggest these new subcategory of DMARDs (that block certain immune responses) to help prevent inflammation and stop damage to your joints when DMARDs and biologic DMARDs don't work for you.
Steroids (also known as corticosteroids)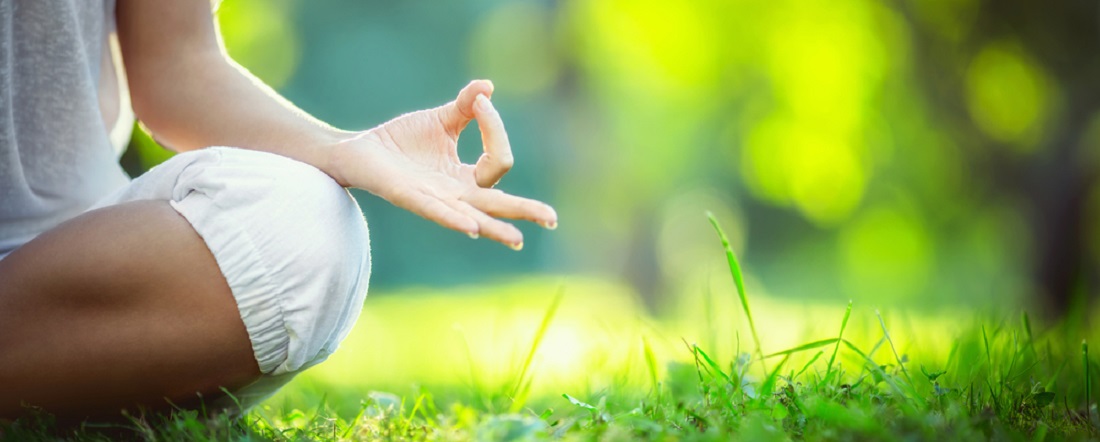 Home Remedies and Lifestyle Changes for Rheumatoid Arthritis Treatment:
In addition to medications, people can manage their RA with self-management strategies proven to reduce pain and disability, allowing them to pursue the activities important to them
 (1, 3, 10, 12).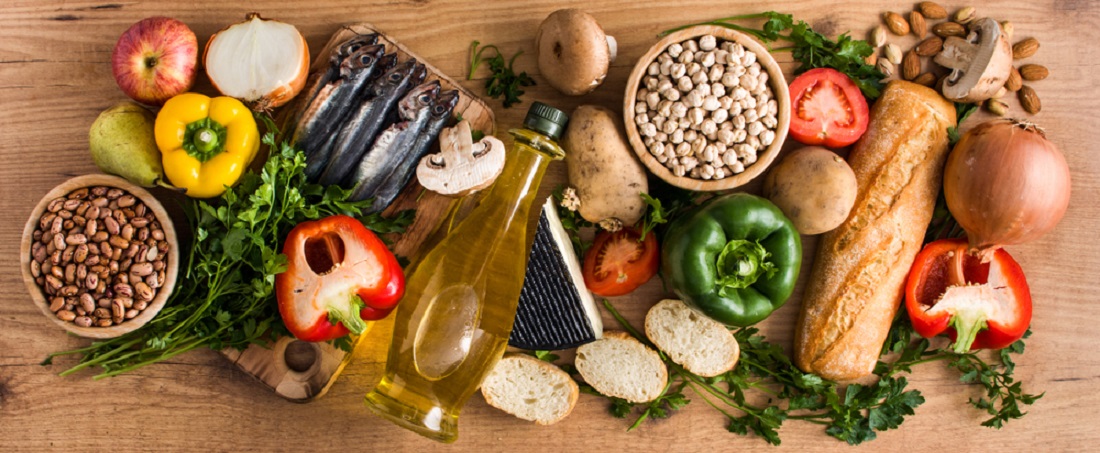 Rheumatoid Arthritis Diet
Individuals with rheumatoid arthritis usually have a greater risk of developing heart disease. Therefore, dietary changes along with prescription medications may influence blood cholesterol levels, support the overall health, improve symptoms, and might also influence the level of joint pain and inflammation.
However, a small number of people with rheumatoid arthritis may also have an intolerance to one or more foods. Therefore, to know what not to eat is just as important to know what to eat. These trigger foods can be identified through an exclusion programme under the supervision of a dietitian (2, 10, 22).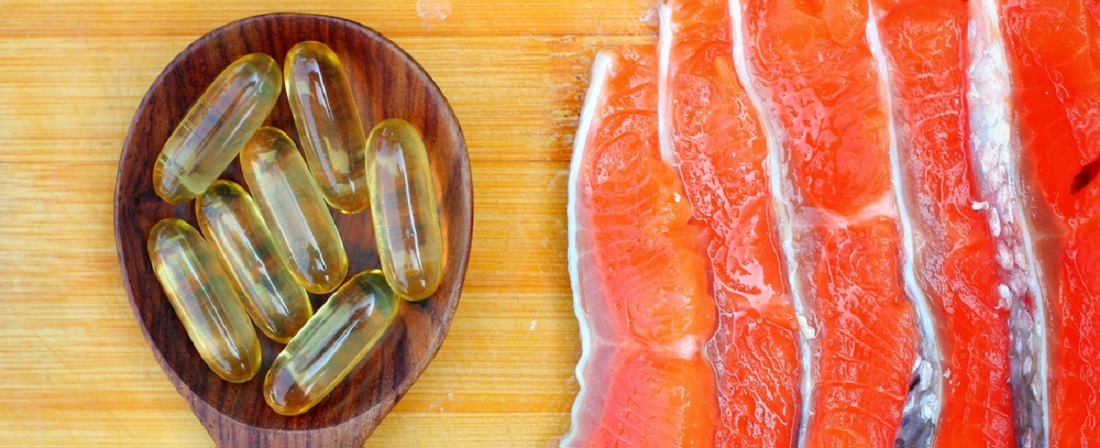 Supplements for Rheumatoid Arthritis Treatment
A healthy diet should usually include all the nutrients your body needs. However, if your diet is limited or your appetite is poor, some supplements may provide useful nutrients. Consult with your doctor before taking a new supplement (2).
NB! The information provided here is for informational purposes only, so do not consider it as health care or medical diagnosis and treatment. Do not consider this information as a guarantee of the results you want to achieve. In addition, this information here is not intended to replace the advice of your physician or other healthcare professional.

Even more, you should not use it to diagnose or treat a health problem. Before changing or discontinuing your existing medication, treatment, or care, or taking any dietary supplements, be sure to consult with your healthcare professional or doctor before starting any diet or program, or if you suspect you may have a medical condition.
Compiled by Maria-Helena Loik
Photos: Pexels.com, Pixabay.com, Shutterstock.com
Sources:
Was this post helpful?
Let us know if you liked the post. That's the only way we can improve.