IRON Bisglycinate Bioactive
Iron Bisglycinate together with bioactive vitamin C, which promotes absorption, contribute to the normal formation of red blood cells and hemoglobin, and to the transport of oxygen in the body. In addition, iron helps to reduce fatigue and exhaustion.
17.39 $
* Calculated currency prices are estimates, base price is EUR and the final price depends on current exchange rate and on payment provider

Free delivery worldwide on orders from 99€
Ships to

United States (US) (US) within 2-4 days.
Description
Vitamin C (as L-ascorbyl-6-palmitate)
Iron (as iron bisglycinate)
* %NRV – Nutrient Reference Value
Helps to cleanse the body and enriches your organism with nutrients.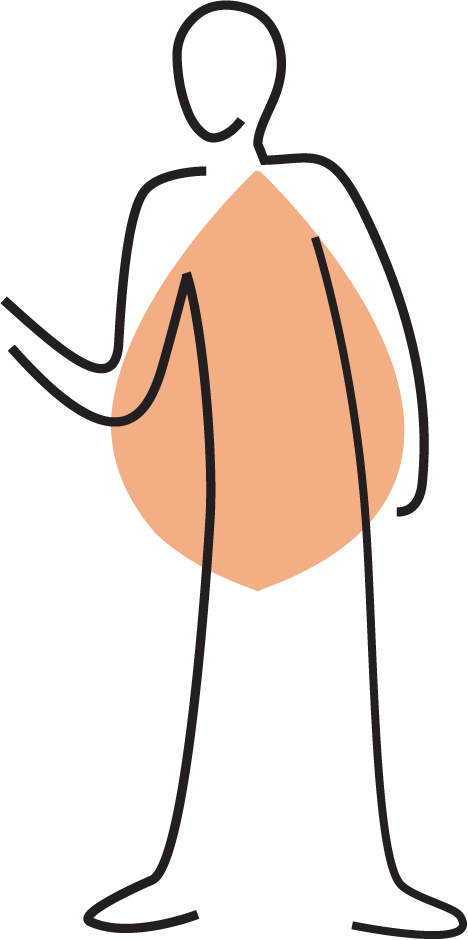 Ecosh Ferroschel® Iron Bisglycinate is a strong iron supplement that is well tolerated by the gastrointestinal tract. It has been shown to be more effectively absorbed than other types of iron chelate in healthy people with different iron levels. Echosh's iron is safe to use for pregnant women, nursing women, teenagers, and adults. Unlike most iron supplements, it does not cause constipation or gastric irritation.
The main function of iron in the body is to bind oxygen from the lungs and for oxygen transport. In addition, iron is a component of a wide range of enzymes, also taking part in energy production and in the functioning of the immune system.
Iron is needed:
In haematogenesis where it is used for the synthesis of hemoglobin and myoglobin. Iron plays a key role in binding and transporting vital oxygen in hemoglobin, and it is equally involved in delivering oxygen from the lungs to the tissues
In the composition of the biomolecules that are involved in the production of ATP (adenosine triphosphate, which is an operational energy carrier in cells), and helps to neutralize harmful substances that enter the body, thereby increasing the resilience to stress and diseases
To reduce fatigue
To maintain normal skin color
Chronic iron deficiency is the most common cause of anemia. The composition of the food affects the dietary intake of iron. The uptake rate increases when your daily diet contains meat and/or fish, green salads, and high levels of vitamin C.
Iron deficiency may occur:
In the event of major blood loss
In pregnant women
In premature newborns or in children with low birth weight
Infants and young children 
Teenage girls 
Vegetarians
In case of gastrointestinal disorders
In case of vitamins C, B12, and B9 deficiency
The daily recommended iron intake is 10-15 mg, in case of severe iron deficiency, the therapeutic and the maximum dose is 50 mg. The therapeutic dose is determined by your doctor or therapist.
DAILY RECOMMENDED IRON INTAKE
| | | | | | | | | |
| --- | --- | --- | --- | --- | --- | --- | --- | --- |
|   | 6m-5 years | 6-9 years | 10-13 years | 14-17 years | 18-45 years | 46+ years | Pregnant | Nursing |
| WOMEN | 8 mg | 9 mg | 11 mg | 15 mg | 15 mg | 10 mg | 15 mg | 15 mg |
| MEN | 8 mg | 9 mg | 11 mg | 11 mg | 10 mg | 10 mg |   |   |

INGREDIENTS: Rice Flour as a filler, Vitamin C (as L-ascorbyl-6-palmitate), Iron Ferroschel® (as Ferrous Bisglycinate), Vegetable Capsule (Glazing agent Pullulan).
SUGGESTED USE: Take 1 capsule per day, 30-60 minutes after breakfast, with a glass of water or juice, or as recommended by your doctor. 
CAUTION: Talk to your doctor if you are pregnant, nursing or taking any medications before using this product. Do not exceed the stated recommended daily dose. Food supplements should not be used as a substitute for a varied diet. Keep out of the reach of young children.
STORAGE: Keep in a dry, cool place out of direct sunlight.
NET QUANTITY: 90 vegetable capsules, net weight 50 g.
This product has been manufactured in compliance with the requirements of EU Regulation (EC) 852/2004 on the hygiene of foodstuffs, international food safety standard ISO 22000:2018, as well as GMP and HACCP principles.
For over 10,000 years, since the end of the last ice age, the Nordic people of Estonia have been living off the riches of its beautiful land and waters, its wild and pure nature. Today, Ecosh uses this same ancient wisdom, as well as the many benefits of its lush natural life, gleaned from millennia of surviving and thriving in the local environment, to bring you the most potent and effective all-natural supplements for a long and hearty life. Take a peek at all our products and let us know how we can help you!
Only logged in customers who have purchased this product may leave a review.