IRON Bisglycinate Bioactive
Iron Bisglycinate with bioactive vitamin C that facilitates absorption contributes to normal red blood cell formation and haemoglobin formation as well as to the transport of oxygen in the body. In addition, iron helps to reduce fatigue and exhaustion.
17.39 $
Free delivery worldwide on orders from 99€
Ships to

United States (US) (US) within 2-4 days.
Description
Vitamin C (as L-ascorbyl-6-palmitate)
Iron (as iron bisglycinate)
Vegetarian capsule: hydroxyl propyl, methyl cellulose
Vegetable capsule (glazing agent – pullulan)
the main function is to bind oxygen from the lungs and oxygen transport.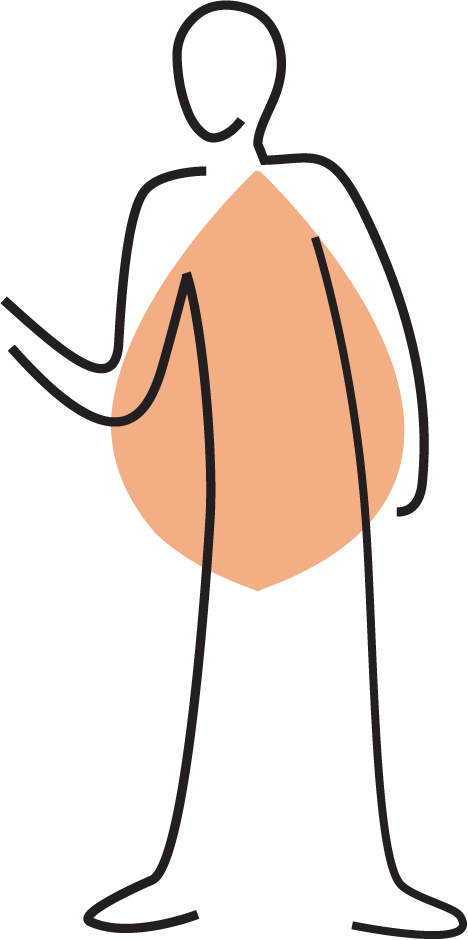 IRON BISGLYCINATE contributes to the cleansing of the body and enriches the organism with nutrients.
Ecosh Ferrochel ® Iron Bisglycinate is a strong iron supplement that is very well tolerated by the digestive tract. Ecosh's iron is safe to use for pregnant, breastfeeding women, teenagers and adults. Unlike most iron supplements, it does not cause constipation or stomach irritation.
The main function of iron in the body is to bind oxygen from the lungs and oxygen transport. In addition, iron is a component of a wide range of enzymes, taking also part in energy production and in the the functioning of the immune system.
Iron is required:
in haematogenesis where it is used to synthesise haemoglobin and myoglobin. Iron plays a key role in the capture and transport of vital oxygen in haemoglobin, it is equally involved in the transfer of oxygen from the lungs to the tissues,
the composition of the biomolecules involved in the production of ATP (an adenosine triphosphate that is an operational energy carrier in cells) and neutralizing harmful substances, thereby increasing the resilience to stress and disease,
reducing fatigue and ensuring a normal skin colour.
Chronic iron deficiency is the most common cause of anaemia. Food composition affects the dietary intake of iron. The intake rate increases when daily food contains meat and/or fish, green salads and is rich in vitamin C.
Iron deficiency may occur:
in the event of major blood loss, in pregnant women,
in premature newborns or in children with low birth weight,
infants and young children, teenage girls, vegetarians,
in case of digestive diseases, lack of vitamins C, B12, B9.
The daily recommendation for iron is 10-15 mg, iron deficiency therapy and a maximum dose of 50 mg. The therapeutic dose is determined by a doctor or a local therapist.
Edit

| | | | | | | | | |
| --- | --- | --- | --- | --- | --- | --- | --- | --- |
|   | 6m-5 years | 6-9 years | 10-13 years | 14-17 years | 18-45 years | 46+ years | Pregnant | Breastfeeding |
| WOMEN | 8 mg | 9 mg | 11 mg | 15 mg | 15 mg | 10 mg | 15 mg | 15 mg |
| MEN | 8 mg | 9 mg | 11 mg | 11 mg | 10 mg | 10 mg |   |   |
NB! The product does not contain any harmful compounds. It's filling is organic rice flour. The product is free from GMO, artificial flavouring and colouring, lactose and gluten.
Administration: 1 capsule per day between 0.5 and 1 hour after breakfast with a glass of water or juice, as recommended by the therapist or doctor. The recommended dose should not be exceeded. Consult a doctor or a therapist in case of pregnancy, breastfeeding and use of medicinal products. A food additive does not substitute for a diverse and balanced diet and a healthy lifestyle. Keep out of the reach of children.
Product volume: 90 vegetarian capsules, 500 mg capsule, net weight 50 g
Ecosh Life High Quality Food Supplements are great for those of you who wish to be healthful – embody the inspiration of vitality and refresh yourself with the spirit of revitalizing. Our products are all manufactured in Estonia, a beautiful country in Northern Europe – more than 54% of our land is covered with forests, our land is abundantly green and immensely delightful. Many raw materials come from our country so we can guarantee high Scandinavian quality. We never source inferior ingredients as only the finest quality will do. We collaborate with doctors, therapists and scientists. Buy securely from Ecosh Life and purchase confidently from esteemed and trustworthy European brand.