Iron Complex
Iron Complex, along with the powerful Nordic nettle plant and other essential vitamins, is a great way of supporting your haematogenesis. Ferrochel® iron, nettle, vitamin C, B12 and folate together help to reduce fatigue and exhaustion, and increase iron absorption.
20.65 $
Free delivery worldwide on orders from 99€
Ships to

United States (US) (US) within 2-4 days.
Description
Nettle leaf (Urtica d.) powder
Vitamin C (as L-ascorbyl-6-palmitate)
Iron (as iron diglycinate)
Folate (as L-5-methyltetrahydrofolate)
Vitamin B12 (as methylcobalamin and desoxyadenosylcobalamin)
Vegetable capsule (glazing agent – pullulan)
Nettle along with the vitamins supports haematogenesis. Iron Bisglycinate together with vitamins B12 and bioactive vitamin C, which promotes absorption, contribute to the  normal formation of red blood cells and hemoglobin, as well as oxygen transport in the body.  Iron, B12 and folate also help to reduce fatigue and exhaustion.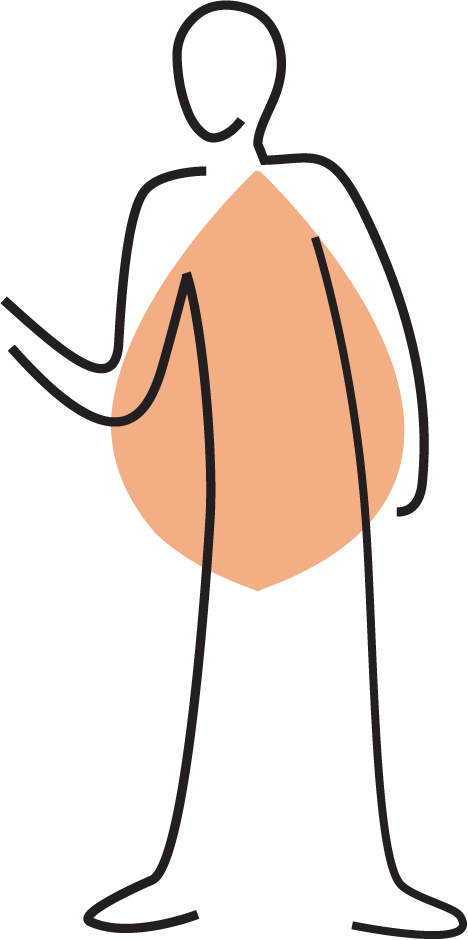 Iron Complex, along with the powerful Nordic nettle plant and essential vitamins, perfectly support your haematogenesis. Iron, nettle, vitamin C, B12, and folate together can help to reduce fatigue and exhaustion.
Nettle can be considered a super food — it contains five times more vitamin C than the same amount of oranges. Nettle also contains large amounts of vitamins A and E, B-group vitamins, biotin, folic acid, calcium, potassium, magnesium, iron, silicon, manganese, zinc, copper, cobalt, nickel, chromium, fluorine, boron, and bromine. Nettle is a food that helps to create an alkaline environment in the body. The powerful nettle gives strength and purifies the blood, enhances haematogenesis and naturally improves blood clotting. Nettle is used in the cases of low red blood cell count and exhaustion.
The iron bisglycinate in the product, along with bioactive vitamin B12 and vitamin C, contribute to the normal formation of red blood cells and hemoglobin, and to the transport of oxygen in the body. Folate contributes to the growth of tissues during pregnancy.
NB! The reason for iron deficiency anemia may not be caused by the lack of iron in your body, but the deficiency of B12, folic acid/folate, or vitamin C, which all promote iron absorption.
Ecosh Ferroschel® Iron Complex is a strong iron supplement that is well tolerated by the gastrointestinal tract. It has been shown to be more effectively absorbed than other types of iron chelate in healthy people with different iron levels. Echosh's Iron Complex is safe to use for pregnant women, nursing women, teenagers, and adults. Unlike most iron supplements, it does not cause constipation or gastric irritation.
The daily recommended iron intake is 10-15 mg, in case of severe iron deficiency, the therapeutic and the maximum dose is 50 mg. The therapeutic dose is determined by your doctor or therapist.
DAILY RECOMMENDED IRON INTAKE:
 

6m-5 years

6-9 years

10-13 years

14-17 years

18-45 years

46+ years

Pregnant

Nursing

WOMEN

8 mg

9 mg

11 mg

15 mg

15 mg

10 mg

15 mg

15 mg

MEN

8 mg

9 mg

11 mg

11 mg

10 mg

10 mg

 
 
 
INGREDIENTS: Nettle Leaf (Urtica d.) Powder, Vitamin C (L-ascorbyl-6-palmitate), Iron Ferroschel® (Ferrous Bisglycinate), Folate (L-5-methyltetrahydrofolate), Vitamin B12 (Methylcobalamin and 5′-deoxyadenosylcobalamin), Vegetable Capsule (Hydroxypropyl Methylcellulose).
SUGGESTED USE: Take 1 capsule per day, 30-60 minutes after breakfast, with a glass of water or juice, or as recommended by your doctor. 
CAUTION: Do not exceed the stated recommended daily dose. Food supplements should not be used as a substitute for a varied diet. Keep out of the reach of young children. Talk to your doctor if you are pregnant, nursing, or taking any medications.
STORAGE: Keep in a dry, cool place out of direct sunlight.
NET QUANTITY: 90 vegetable capsules, 500 mg per capsule, net weight 45 g.
This product has been manufactured in compliance with the requirements of EU Regulation (EC) 852/2004 on the hygiene of foodstuffs, international food safety standard ISO 22000:2018, as well as GMP and HACCP principles.
Ecosh Life High Quality Iron Complex Capsules are great for those of you who wish to be healthful – embody the inspiration of vitality and refresh yourself with the spirit of revitalizing. Our products are all manufactured in Estonia, a beautiful country in Northern Europe – more than 54% of our land is covered with forests, our land is abundantly green and immensely delightful. Many raw materials come from our country so we can guarantee high Scandinavian quality. We never source inferior ingredients as only the finest quality will do. We collaborate with doctors, therapists and scientists. Buy securely from Ecosh Life and purchase confidently from esteemed and trustworthy European brand.