ECOZYM PRIME + CoQ10
Ecozym PRIME is complex of digestive enzymes together with coenzyme Q10, which protects cells and increases energy levels. Ecozym PRIME digestive enzymes support the digestion of food, as well as metabolism, and help to balance your microflora. The enzymes in this product help to digest proteins, fats and carbohydrates.
23.91 $
* Calculated currency prices are estimates, base price is EUR and the final price depends on current exchange rate and on payment provider

Free delivery worldwide on orders from 99€
Ships to

United States (US) (US) within 2-4 days.
Description
Coenzyme Q-10 as ubiquinol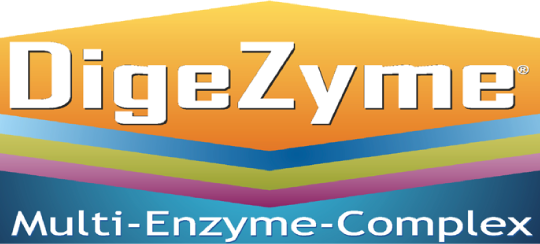 Enzymes are proteins that the body needs to help break down nutrients and provide metabolic reactions in cells at a sufficient speed. As a powerful antioxidant, coenzyme Q10 ubiquinol helps to keep cells healthy and supports the normal functioning of the immune system.
What is the difference between ubiquinone and ubiquinol?
Both forms of CoQ10 are found in nature, in food and in the human body. Most of the CoQ10 we get from food is ubiquinone. In the intestinal wall and liver, ubiquinone is converted to ubiquinol, the active form of CoQ10. Until recent years, the biggest challenge for food supplement manufacturers has been to find a technology that can encapsulate the active CoQ10 while maintaining its active form. Now this form has been invented and added into the Ecosh's Ecozym PRIME Digestive Enzymes + Co Q10. Ubiquinol is particularly useful, for example, in case bowel or liver problems when the body does not have enough power to convert ubiquinone to ubiquinol.
Why are digestive enzymes important?
Enzymes are one of the most essential elements in our body. Heart work, breathing, thinking, maintaining the body's internal balance, normal weight, and so on — all these functions depend on enzymes. Without enzymes, the digestion and nutrient uptake does not happen even with the healthiest diet. Without enzymes, nutrients just simply do not reach the blood, cells or tissues. So, without enzymes you wouldn't be able to breathe, swallow, drink, eat, or digest your food. To do all of these things, your body needs some help and enzymes are here to perform these tasks. Without enzymes there is no life.
However, enzymes are destroyed by inappropriate lifestyle (smoking, excessive alcohol consumption, overeating, poor nutrition, lack of exercise, and dehydration), stress, negative emotions, and certain medications. Also, the ready-to-eat food does not contain enzymes. It is found as "dead" food because enzymes are already destroyed by the heat treatment of food.
Why and for which cases should you take enzyme supplements?
To support digestion and alleviate enzyme deficiency
In case you consume a lot of ready-to-eat and processed foods
In case of allergies or food intolerance, for example to lactose and wheat gluten
If you do not eat enough fresh fruits and vegetables
In case of chronic fatigue and exhaustion, as stress destroys enzymes
In case of aging, when the gut is no longer able to produce the required amount of enzymes
Heartburn
If you use antibiotics
For body weight problems and supporting your weight loss efforts
Period problems
In case of overeating
Hormonal imbalance

INGREDIENTS: A Complex of Digestive Enzymes: Amylase, Protease, Lactase, Lipase, Cellulase, Coenzyme Q-10 (Ubiquinol), Bulking Agent (Rice Flour), Vegetarian Capsule (glazing agent: pullulan)     
SUGGESTED USE:  Take 3 capsules a day with water directly before meals or as advised by your doctor. 
CAUTION: Talk to your doctor if you are pregnant, nursing or taking any medications before using this product. Do not exceed the stated recommended daily dose. Food supplements should not be used as a substitute for a varied diet. Keep out of the reach of young children.
STORAGE: Keep in a dry, cool place out of direct sunlight.
NET WEIGHT: 45 g , 90 vegetarian capsules.
This product has been manufactured in compliance with the requirements of EU Regulation (EC) 852/2004 on the hygiene of foodstuffs, international food safety standard ISO 22000:2018, as well as GMP and HACCP principles.
For over 10,000 years, since the end of the last ice age, the Nordic people of Estonia have been living off the riches of its beautiful land and waters, its wild and pure nature. Today, Ecosh uses this same ancient wisdom, as well as the many benefits of its lush natural life, gleaned from millennia of surviving and thriving in the local environment, to bring you the most potent and effective all-natural supplements for a long and hearty life. Take a peek at all our products and let us know how we can help you!
Only logged in customers who have purchased this product may leave a review.